British folk singer songwriter Kate Rusby's gorgeous 'Who Will Sing Me Lullabies' was featured on the black comedy After Life soundtrack this month — After Life, Season 3, Episode 2.
The song was heard as Emma leaves Tony's, and he goes back to what he still does long after his wife has died — watching home videos of Lisa and Brandy.
Kate Rusby's 'Who Will Sing Me Lullabies' is one of the English singer's older songs.
Released in 2001 on Rusby's third studio album Little Lights on the Pure record label, the song has become a Rusby staple.
Especially during her concerts.
Rusby herself is one of the most well-known folk singers in the United Kingdom.
Known as  the 'Barnsley Nightingale' due to being born in South Yorkshire's borough of Barnsley, Rusby has had a 30-year career during which, among other honors, she has been nominated for the prestigious Mercury Music Prize.
During that time period, she has also been nominated for a BBC Radio 2 Folk Award six times, and won the award four of those six times.
Still quite difficult to find on the mainstream streaming platforms, you can listen to Kate Rusby's 'Who Will Sing Me Lullabies' from After Life in the video of a live performance she gave of the song several years ago.
It really is a beautiful thing.
Listen to more songs from the soundtrack of After Life at Leo Sigh.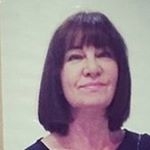 Latest posts by Michelle Topham
(see all)