American pop, rock singer Katy Perry's 'Firework' was one of the tracks heard on Quantum Leap last night — Quantum Leap, Season 1, Episode 12, "Let Them Play".
The upbeat dance pop track was played at the end of the basketball game.
Perry's 'Firework' was released in 2010 as the second single from her third studio album Teenage Dream.
The song went on to become incredibly successful for Katy Perry, making it to #1 in the U.S. on the Billboard Hot 100 chart and on five other American charts, as well as charting at #1 in Canada and New Zealand, and in the Top 10 in over 20 countries.
Interestingly, however, 'Firework' was largely disliked by music critics, who thought it was cheesy, clichéd and not a memorable song. It was also criticized for its poorly-written 'clunky" lyrics.
Frankly, I have to agree with them about it being an unmemorable song as, before I heard it on Quantum Leap last night, I hadn't thought about 'Firework' in years.
Fans still seem to like the song, however, as it currently has over 780 million plays on Spotify alone, and climbing.
Listen to Katy Perry's 'Firework' as heard on last night's Quantum Leap in the track's music video, and on Perry's Teenage Dream album.
The music video was filmed in Budapest and, as you will see, is as clichéd and "cheesy" as the song. But eh, you might like it.
You can hear and learn more about other songs from Quantum Leap on Leo Sigh.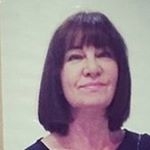 Latest posts by Michelle Topham
(see all)