Disco and funk band KC & the Sunshine Band's 'Get Down Tonight' showed up on the soundtrack of DC's Stargirl tonight — DC's Stargirl, Season 3, Episode 3, "Chapter Three: The Blackmail".
The instantly recognizable song was heard during the montage of scenes where we saw Sylvester going to the Gambler's trailer, Barbara working, Cindy not being able to get into the Gambler's computer and Pat making a new Starman costume.
All going on while someone is watching the town.
KC & the Sunshine Band's 'Get Down Tonight' came out in early 1975 on the group's self-titled studio album.
The song went on to hit the #1 spot on the Billboard Hot 100, making it the group's first #1.
It also charted at #1 on three other American charts, as well as on charts in Belgium, Australia, the Netherlands, the United Kingdom and France.
'Get Down Tonight' is known for that phenomenal guitar solo by Jerome Smith, as well as for the lyrics that push the singer's girlfriend to join him in just doing what they both enjoy doing — relaxing, dancing and, of course, making love.
Listen to KC & the Sunshine Band's 'Get Down Tonight' as heard on DC's Stargirl tonight in the video, and on their 16-track self-titled album below.
It was a cool song when it was released in 1975, and it is a cool song now.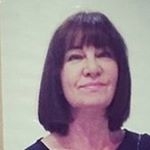 Latest posts by Michelle Topham
(see all)