American singer songwriter Kelly Clarkson's 'Wrapped in Red' was featured on the soundtrack of 9-1-1 last night — 9-1-1, Season 5, Episode 10, "Wrapped in Red".
The song was heard as Melia (Kimberley Drummond) tries to ask out Marco (Patrick R. Walker), and then falls down an elevator shaft.
Advertising
Kelly Clarkson's 'Wrapped in Red' was the musical illustration of the episode's title, and was released in 2013 by the pop rock singer as the title track of her sixth studio album.
Wrapped in Red was Clarkson's first full-length Christmas album and, while industry 'experts' didn't expect the album to do particularly well, due to the public's supposed lack of interest in holiday music, they were wrong.
Wrapped in Red ended up staying in the Top 10 on the Billboard 200 for nine weeks, and was certified Platinum in the United States soon after.
The album charted in 14 other countries including Japan, Canada, Australia, the Netherlands and the United Kingdom. It also hit the top spot on the Billboard Top Holiday Albums chart.
The song was perfect for the elevator scene in 9-1-1 too, as Clarkson herself has said she wrote the song after watching the scene in the iconic holiday movie Love Actually, in which one character confesses their unrequited love to another.
Advertising
Listen to Clarkson's 'Wrapped in Red' as heard on last night's 9-1-1 on her album of the same name, and in the song's lovely music video.
Kelly Clarkson herself is one of the United States' most successful contemporary singers, and thought of by many music critics as one of her generation's most talented singers.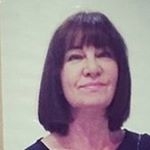 Latest posts by Michelle Topham
(see all)