While the storyline of Wu Assassins, Netflix's first martial arts series, is sadly quite boring, the action and the music are anything but.
Take Kelvyn Colt's 'Bury Me Alive', a song featured on the first season of the new series this week — Wu Assassins, Season 1, Episode 2, "Misspent Youth".
That cool track was played as Kai enters the area between Heaven and Hell, and joins the monks to meditate so he can find out what the future holds.
As for Kelvyn Colt, the singer, songwriter and rapper was born in Germany to a German mother and a Nigerian father.
After university, Colt accepted a place in law school but, just three months into it, realized being a lawyer was never going to make him happy.
So he walked away from it, and instead decided to concentrate on the music career he had always wanted.
In recent years, he has spent his time in London, Berlin, Paris, LA and New York both pursuing a music career and running a digital and social media consulting business.
That constant traveling and acclimatizing to other cultures has influenced the music he creates. The music from the artists that influence him — Eminem, 2pac, Kid Cudi and Sade — has had an impact on it as well.
Kelvyn Colt's 'Bury Me Alive' was released in late 2017 on his debut five-track EP LH914. An album that was named after the number on his one-way ticket to London.
A ticket he bought after he decided music was what he should be spending his life doing, so he might as well go all in.
Listen to Kelvyn Colt's 'Bury Me Alive' from Wu Assassins in his official music video for the song below. There is  also a live version of the track he filmed for the music platform Colors below that.
And, of course, if you'd like to hear his debut EP LH914, you can check that out in its entirety in the Spotify widget down below.
Keep up-to-date on Kelvyn Colt concerts and music releases on his website. If you'd like to hear him live, you can even vote on there for cities he should perform in.
You'll find a lot more music from Netflix shows on Leo Sigh here.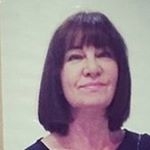 Latest posts by Michelle Topham
(see all)