Rapper Kendrick Lamar's 'i' was played on the latest episode of the medical drama The Good Doctor last night — The Good Doctor, Season 6, Episode 17, "Second Chances and Past Regrets".
The song was heard as Jordan and Asher are going to work and notice Jordan pulling up in a new car. It continues playing as Jordan re-starts the car engine.
Kendrick Lamar's 'i' was released in 2014 as the lead single from the rapper's third studio album To Pimp a Butterfly.
The song hit four charts in the U.S., with its best placing at #4 on the Billboard Rhythmic chart, as well as at #39 on the Billboard Hot 100.
Outside the United States, Kendrick Lamar's 'i' charted in nine countries, including the UK where it ended up at #20 on the UK Singles chart and at #3 on the Hip Hop chart.
It became even more well-known when, later that year, 'i' was used as the official song for the NBA.
Lamar's 'i' was not just a commercial success either, it was also a critical success. Not only being critically acclaimed, but also being awarded several awards including Best Rap Performance and Best Rap Song at the Grammy Awards.
Listen to Kendrick Lamar's 'i' from last night's The Good Doctor in the track's official music video and on his award-winning album To Pimp a Butterfly.
Interestingly, the song isn't one of Lamar's most-played Spotify tracks.
Season 6 of The Good Doctor is now on ABC with fans obsessing over it as usual.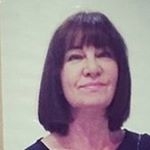 Latest posts by Michelle Topham
(see all)