American singer songwriter Kenny Loggins' 'Footloose' was played on the new season of The Umbrella Academy this week on Netflix — The Umbrella Academy, Season 3, Episode 1, "Meet the Family".
The song was fabulously played during the dance off.
Kenny Loggins' 'Footloose' was released in 1984 as the theme song from the hit movie of the same name.
The song hit #1 on the Billboard Hot 100 chart, #6 in the UK and #1 four other countries.
It went on to become one of Loggins' biggest ever hits.
The official 'Footloose' music video also helped promote the song, as it was released during the time when the Footloose film was a runaway box office success, and featured Kevin Bacon, one of the film's stars.
The music video had Bacon dancing the same dance he performed in the film, albeit to not the same song. Sending women all over America crazy.
Listen to Kenny Loggins' 'Footloose' in that video, and on the full Footloose soundtrack, which, by the way, is still one of the best movie soundtracks ever to be released.
Watch the newest season of the superhero comic book series The Umbrella Academy on Netflix.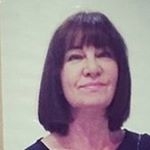 Latest posts by Michelle Topham
(see all)