Listen to Kesha's 'Praying' from Grey's Anatomy
American singer songwriter and rap artist Kesha' song 'Praying' was featured on the new episode of Grey's Anatomy this week — Season 14, Episode 11, "(Don't Fear) The Reaper".
The song was played during the montage as Ben tells Bailey he is no longer going to be a fireman, and she tells him not to quit. It continued as Bailey called her mother, and told her about her heart attack and the surgery she now has to have.
Kesha's 'Praying' is the lead single from her third studio album Rainbow. Both the album and the track were nominated for a Grammy Award at the 60th Annual Grammy Awards. The album itself debuted at the number one spot on the Billboard 200 chart.
And it is interesting that 'Praying' appeared on Grey's Anatomy this week, as Kesha also gave a stunning performance of the song live at the Grammy Awards last weekend.
She sang the song on stage along with Bebe Rexha, Cyndi Lauper, Andra Day, Camila Cabello and Julia Michels. A performance these amazing women dedicated to the #MeToo movement, and to all victims of sexual assault.
Kesha herself has accused her former producer Dr. Luke, aka Lukasz Sebastian Gottwald, of physically and sexually assaulting her, and filed a lawsuit against him.
New York Supreme Court Justice Shirley Kornreich eventually threw the case out over a year and a half after it was filed, saying the statute of limitations on Kesha's accusations of rape and sexual abuse had expired.
Soon after, Kesha released 'Praying', which is said to be a song about her accusations against Dr. Luke. And, if you listen to the lyrics, yep, it pretty much is.
Listen to Kesha's 'Praying' in her official music video below. A video that is one of the most emotionally powerful music videos ever to be released. And, man, that song is beautiful.
Then watch Kesha's first ever live performance of 'Praying' at YouTube back in August in the video below that. An incredibly emotional performance for her. Obviously.
Related: Listen to Nilu's 'Are You With Me' from Grey's Anatomy, her voice is amazing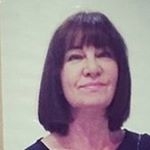 Latest posts by Michelle Topham
(see all)