Indie rock, folk rock singer songwriter Kevin Morby's 'A Random Act of Kindness' will be played on the upcoming second episode of the AMC drama Lucky Hank later on this week — Lucky Hank, Season 1, Episode 2, "George Saunders" (March 26th, 2023).
The song plays as Hank is on stage midway through interviewing George Saunders.
Kevin Morby's 'A Random Act of Kindness' was released in mid-2022 on the singer's critically acclaimed seventh studio album This is a Photograph.
The album came out on the Dead Oceans label.
The album was named thus after Morby's father collapsed due to mistakenly taking the wrong amount of heart medication and, while he was recovering, the singer looking through old photos and seeing one of his father when still a young man.
Interestingly, however, This is a Photograph didn't chart in the United States at all, but it did chart on two British charts and in Scotland, Germany and Belgium.
Critics loved the album, though, with outlets like Mojo, NME, Paste and Uncut giving it high ratings.
Listen to Kevin Morby's 'A Random Act of Kindness' as played on the Lucky Hank later this week (played by the time you read this, of course) on both his This is a Photograph album and in its official music video.
That video features the singer out in a field in the middle of nowhere on a telephone and performing the song.
The song itself is so darned sweet.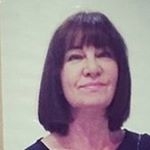 Latest posts by Michelle Topham
(see all)