German electro pop singer songwriter Kim Petras' 'There Will Be Blood' was featured on the new episode of the Hulu monthly-themed horror series Into the Dark on Friday night (March 6th, 2020) — Into the Dark, Season 2, Episode 6, "Crawlers".
The song was played during the first attack.
Kim Petras' 'There Will Be Blood' is from the singer's 2019 second studio album Turn Off The Light, which was released in early October, 2019 on her own indie label BunHead.
The album is a 17-track compilation of the eight songs she released on her EP Turn Off the Light, Vol. 1 the year before, and nine new songs she wrote for her full-length album Turn Off The Light.
Kim Petras is known for her dark, club-style tracks. You know, those ones you love to dance to at 2 AM when you have had just a little bit too much to drink, and are in that lovely warm, mellow haze. Those songs.
The 'There Will Be Blood' placement on Into The Dark is the first time that song has been used on a TV series. It is not the first time Petras' songs have been noticed by television music supervisors however.
The 27-year-old Cologne native has also had tracks featured on Another Life, Girls Cruise, The Bold Type, Catfish: The TV Show and BH90210.
Her collab with ALMA and Stefflon Don was also used for the soundtrack of the 2019 Charlie's Angels film.
Kim Petras is known for her dark and dramatic live stage shows. Shows that pull you in and make you want to be right up on stage with her singing as loud as you can.
Watch Petras' live footage from her Austin, Texas show last year below if you want to know what to expect.
The video opens with a live performance of 'There Will Be Blood' as well as has performances of 'Wrong Turn' and 'Demons'. Watch that, and if you love her sound,  I guarantee you will soon be scouring the Internet for tickets to her next show.
As for Into The Dark, while "Crawlers" had some pretty terrible acting, season 2 is still getting overwhelmingly positive reactions from critics and fans. Chances are then, there will be a season 3 in the offing sometime this year as well.
Meanwhile, listen to Kim Petras' 'There Will Be Blood' on her album Turn Off The Light in the Spotify player below.
Related reading: Dyan's gorgeous 'Looking For Knives' showed up on Hulu's Into The Dark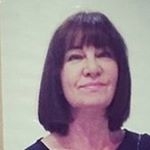 Latest posts by Michelle Topham
(see all)