I am going to watch a movie through to the end when it kicks off with a Klaus Nomi song.
Such was the case with All The Beauty And The Bloodshed, the critically-acclaimed Oscar-nominated documentary about artist Nan Goldin, which will be premiering on HBO on March 19th, and which started with Klaus Nomi's 'Cold Song'.
Klaus Nomi's 'Cold Song' was released as a double-A side single by the German countertenor in 1982, along with his 'Nomi Song'.
When performed live, the aria usually began with an extended orchestral introduction until Nomi's tenor vocals kicked in. The entire track is mesmerizing.
Nomi became a sub-culture icon in the 1970s and 80s, especially after he worked with David Bowie, with many of his releases even being played on alternative rock stations around the United States and Europe.
He was known for his bizarre costumes, and stylized and very strange almost-camp-like performances that often left audiences wondering what the hell they just watched, but loving it anyway.
Sadly, the incredibly and unusually talented Klaus Nomi died in 1983 at the still young age of 39. His was one of the first public deaths of someone in the entertainment world that was due to HIV/AIDS.
Recently, Nomi's music saw a well-deserved cultural resurrection when it was featured in the HBO hit series We Are Who We Are in 2020.
Listen to Klaus Nomi's 'Cold Song' as heard on All The Beauty And The Bloodshed in the video of one of his live performances of the song, and on the Spotify player.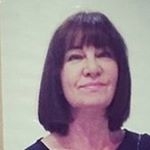 Latest posts by Michelle Topham
(see all)