The coming-of-age drama We Are Who We Are is still knocking it out of the park when it comes to the music featured on the show's soundtrack.
Take Klaus Nomi's 'Keys of Life', which showed up on this week's episode of the series — We Are Who We Are, Season 1, Episode 2, "Right here, right now".
The song is a track I was playing as a DJ at an alternative radio station years before Nomi became a cult music figure, as even then my listeners couldn't get enough of his amazing work.
Nomi's 'Keys of Life' was the first track from the German singer's self-titled debut studio album.
He went on to release one other album in his lifetime, with a third album being released after his death.
Klaus Nomi sadly died of AIDS in 1983 at the age of just 39.
One of the first celebrities to ever die of the illness, Nomi left behind a small body of incredible music.
Work that he would have been releasing for decades afterwards if he had been alive today, and had access to medication that now makes living with the disease possible for most.
Listen to John Adams' 'Three Weeks and I'm Still Outta My Mind' from We Are Who We Are, Season 1, Ep.1
Listen to Klaus Nomi's 'Keys of Life' as featured on We Are Who We Are below, and be thankful the Music Supervisor of that show has such superb taste.
The superb drama series We Are Who We Are is currently airing on HBO.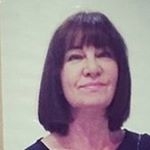 Latest posts by Michelle Topham
(see all)