Listen to Klergy's 'Walk Through The Fire' featuring BELLSAINT — it's hauntingly beautiful
'Walk Through The Fire', a new single from Klergy featuring BELLSAINT, was featured on the new episode of Riverdale this week — Season 3, Episode 1, "Chapter Thirty-Six: Labor Day".
The song was heard as Archie is taken to the juvenile detention center after he accepted the District Attorney's plea bargain, and as we see him tell Veronica he loves her as he is led away.
Klergy's 'Walk Through The Fire' was released on October 6th. It is the sixth or seventh single from them/him/it. And frankly, that's all I have to give you about Klergy.
Because, yet again, they/he/it are another artist that has hardly an information about them on the Internet. Unless I spend two hours researching and, frankly, I do not have the time. (And no, it doesn't make you 'mysterious'. It makes you annoying!)
They/he/it, however, are producing a body of very interesting work, with collaborations with some of today's most interesting young artists.
As for BELLSAINT, she is an indie singer songwriter that seems to be more Internet savvy then Klergy. She is also incredibly talented when it comes to her voice.
BELLSAINT, aka Caroline Brooks, is currently based in Los Angeles, where she has been writing songs for artists like Natalie Imbruglia and The Script's Danny O'Donoghue.
Recently, she has had songs featured in Pretty Little Liars, The Vampire Diaries and Famous In Love. Her brilliant cover of REM's 'Losing My Religion', gained her even more recognition.
Listen to Klergy's 'Walk Through The Fire' featuring BELLSAINT in the video below to see how talented they both are. You can hear more of Klergy's their/his/it's music via the Spotify link here.
You can learn more about BELLSAINT on her website. (See, Internet savvy!)
Related: Listen to Sur's 'Lean Back' from Riverdale — it's so powerful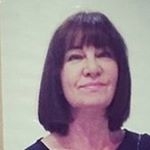 Latest posts by Michelle Topham
(see all)