Season 4 of Lucifer came out swinging this week on Netflix, as it delivered not only a killer story but also some superb music on its soundtrack.
Songs like Klergy's 'World On Fire', which was featured on Lucifer, Season 4, Episode 3, "O, Ye of Little Faith, Father" (aired 8th May, 2019).
The ominous sounding track was heard at the end of the episode as Chloe and Lucifer have a heart to heart, and while Father Kinley is in prison and praying.
Klergy's 'World On Fire' was released as a single in March, and has also been featured on The Enemy Within in the past.
The vocals on the track are from the very talented Valerie Broussard, who also provided the vocals for Klergy's 'Start A War', which itself had a feature on the TV series Riverdale earlier in the year.
Listen to Klergy's 'World on Fire' in the Spotify widget below. It was written by Danny Burke, with lyrics by Valerie Broussard.
And, if you love Valerie Broussard's voice, (and you should, it is gorgeous), she also has a slew of stunning music available for listening on Spotify. Some of which you will definitely recognize from other TV shows.
And, if you are loving the music on the Lucifer Season 4 soundtrack as much as I am, listen to Old Caltone's 'The Beast' from Lucifer, Season 4, Episode 1, "Everything's Okay" as well — because it's GORGEOUS!!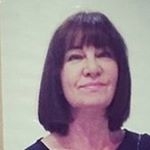 Latest posts by Michelle Topham
(see all)