Quebec native Klô Pelgag's 'La maison jaune' was played on last night's episode of Snowpiercer on TNT — Snowpiercer, Season 2, Episode 4, "A Single Trade".
The gorgeous track was heard as Andre is trying to find answers from Audrey while her mind is on Wilford.
Klô Pelgag's 'La maison jaune' is from the Canadian singer songwriter's critically-acclaimed third studio album Notre-Dame-des-Sept-Douleurs, which was recorded in 2019 and released via Secret City Records in mid-2020.
'La maison jaune' was the fourth single from that album.
Klô Pelgag , birth name Chloé Pelletier-Gagnon, is a musician who has been getting a lot of attention in Canada since she released her self-titled EP back in 2012.
Two years later, she was given the Association du disque, de l'industrie du spectacle québécois Felix Award as Best New Artist of the Year. She has also won the SOCAN Breakout Award and the Gala de l'ADISQ's Prix Félix for Female Singer of the Year.
Listen to Klô Pelgag's 'La maison jaune' as heard on Snowpiercer this week in the official music video for the track below.
It features the singer wearing bright yellow rainwear clinging to the side of a tree in the middle of a thick forest. As she hangs onto the tree and sings, the camera cuts away to follow various insects and birds as they crawl or fly past.
Snowpiercer is currently airing on TNT.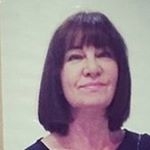 Latest posts by Michelle Topham
(see all)