Listen to Kristin Diable's 'Honey Leave The Light On' from Hawaii Five-0 — Stunning Vocals
Listen to Kristin Diable sing 'Honey Leave The Light On' from Hawaii Five-0
Blues singer songwriter Kristin Diable's 'Honey Leave The Light On' was featured on the TV series Hawaii Five-0 on Friday night (October 21st, 2016) — Season 7, Episode 5, "Ke Ku 'Ana (The Stand)".
It was played at the beginning of the episode when Kono is getting ready to see Adam after he is released from prison.
And it's an interesting song as all 'Honey Leave The Light On' is Kristin Diable singing an a cappela song while snapping her fingers. Let's just say, you have to be perfectly on key at all times to be able to sing something like that as well as she does.
Watch Kristin Diable sing 'Honey Leave The Light On' in the video below.
This version is from her live performance on the CBGB stage at YouTube Studios New York early in 2015, and includes an introduction about her music influences, which is interesting.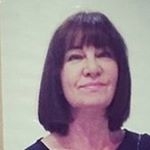 Latest posts by Michelle Topham
(see all)