Oh how I love this track — Krizz Kaliko's 'Do You Drink', which was played on the new episode of DC's Legends of Tomorrow this week —DC's Legends of Tomorrow, Season 5, Episode 12, "Freaks and Greeks" (aired on May 12th, 2020).
The song was played at the end of the episode as we see Sara and Dion's beer pong.
American rapper and hip hop singer/songwriter Krizz Kaliko's 'Do You Drink' is from the artist's fifth studio album Son of Sam.
Released on the Strange Music record label in 2013, Son of Sam was well-received by both critics and fans.
The album made it to #56 on the Billboard 200 chart, #11 on the U.S. Independent Albums chart and #15 on the Top R&B/Hip Hop Albums chart.
'Do You Drink' was written by Krizz Kaliko (aka Sam Watson), and Tramaine Winfrey (aka Young Fyre) and was produced by Young Fyre.
As for Krizz Kaliko, the Kansas City, Missouri native has been in the music business since the late 1990s when he started to create music with music producer IcyRoc Kraven and fellow rapper Tech N9ne.
Since then, Krizz Kaliko has collaborated extensively with Tech N9ne to the point that he is now signed to Tech N9ne's indie record label.
Listen to Krizz Kaliko's 'Do You Drink' as featured on DC's Legends of Tomorrow in the video below.
His album Son of Sam can also be heard in full in the Spotify player.
DC's Legends of Tomorrow is currently finishing up Season 5 in the next few weeks. The action adventure series has already been renewed for season six, however, so fans have no need to worry it will be ending anytime soon.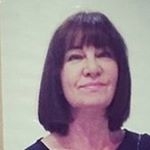 Latest posts by Michelle Topham
(see all)