Australian singer Kylie Minogue's 'Say Something' was one of an enormous number of excellent songs that showed up on the Mindy Kaling drama Never Have I Ever this month — Never Have I Ever, Season 2, Episode 10, "…been a perfect girl".
The song was the last track in the latest series, as it played at the end of the last episode as Devi and Paxton are dancing together.
Kylie Minogue's 'Say Something' is the lead single from the Aussie singer's fifteenth studio album Disco.
The album was released in July, 2020, with the electro pop, dance pop, disco song being one of its standouts. Especially for its cool beat and addictive chorus.
Although, if you are looking for the cheesiest, worst music video ever made, 'Say Something's official video would definitely be a contender. What with Kylie herself riding around the sky on a big horse. Yep. A horse.
'Say Something' was also pretty successful for Minogue as well, both critically and commercially.
Most critics loved the song, and the track ended up on the charts in eight countries, including the United States. To say the then-52-year-old Minogue still has what it takes to belt out a hit then is an understatement.
Listen to Kylie Minogue's 'Say Something' as heard on Never Have I Ever in that music video and on the Deluxe version of her latest album Disco.
Meanwhile, seasons 1 and 2 of Never Have I Ever are now streaming on Netflix.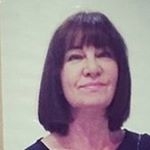 Latest posts by Michelle Topham
(see all)