Americana, folk rock, bluegrass band L Shape Lot's 'Old Rugged Cross' was played on last night's Dexter: New Blood over the opening scenes, as Dexter is knocked out and tied up in the back of Elric's truck.
The song is from the indie band's self-released 2012 fifth studio album Blackwater Sessions.
And I have got to say, when I researched the band after hearing the song, I was pleasantly surprised to see they hail from Wilmington, North Carolina. A town my parents have called 'home' for more than 30 years, one I just spent five months in this year, and one of the nicest places in the U.S. to live.
Interestingly too, Wilmington has a pretty vibrant indie music scene, so I am not surprised it has bred a stellar band like L Shape Lot.
Related: Check out more of the cool tracks chosen for the soundtrack of Dexter: New Blood on Leo Sigh
The band, by the way, comprises Eric Miller on acoustic guitar and lead vocals, Alex Lanier, guitar, vocals and electric, Rick Williams on bass guitar and vocals, Joel Lamb who plays organ and piano, and Mykel Barbee on drums.
They are known for being a band where all the members sing (I love those types of set-ups, don't you?), and for their gorgeous harmonies.
Listen to L Shape Lot's version of the traditional hymn 'The Old Rugged Cross' on their album Blackwater Sessions, and in the video.
It is the first song the band has had featured on a hit TV series since their music was played on the HBO sports comedy Eastbound & Down in 2010.
Hopefully their next one won't take as long.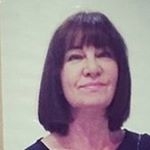 Latest posts by Michelle Topham
(see all)