British singer songwriter Labi Siffre's 'Watch Me' was featured on the pilot of the new NBC series 'This Is Us' and I have had that song in my head ever since I heard it.
Because it is a song I loved when it was released way back in 1972 on Labi Siffre's album Crying, Laughing, Loving and, even now, still seems so modern.
The song made it to the 29th position in the UK singles charts when it was first released. It is currently available on his re-mixed re-released 2015 deluxe version of Crying, Laughing, Loving.
As for Labi Siffre, he was a hugely popular artist in the UK in the early to mid-1970s, and then again in the late 1980s. And no wonder really, as every single he released was catchy and pretty. Like this 'Watch Me'.
Listen to 'Watch Me' in the video below.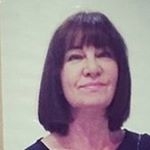 Latest posts by Michelle Topham
(see all)