English singer songwriter and record producer Labrinth's All For Us was featured on the eight-episode HBO teen drama Euphoria on Sunday night — Euphoria, Season 1, Episode 3, "Made You Look".
The track was played at the end of the episode as we see Rue calling Ali to ask if they can meet.
Labrinth's All For Us is the latest single from the R&B/hip hop singer, and is a track that was executive produced by Drake. The song hit digital shelves earlier this month, and is one of several stand-alone singles he has released in the last few months.
As for Labrinth, he was signed by Simon Cowell several years ago, and was the first non-talent show competitor Cowell had signed for more than five years.
Since being signed, he has released a debut studio album, over a dozen singles as lead artist, almost the same number again as a featured artist with people like Sia, Noah Cyrus, Devlin and Plan B, and two EPs.
Labrinth's All For Us premiered on Euphoria, and is the second song he has had featured on the HBO show. His recently released single Mount Everest was played in Episode 2.
There will also be several other tracks by the singer coming up in future episodes of the series, as he inked a deal to write several songs for the show.
Listen to Labrinth's All For Us in the video below. You can also hear it in the Spotify widget below that.
Keep up to date on his latest music and any upcoming concert dates on his website.
Related:  Watch Labrinth sing 'Let It Be' live on Later…Jools Holland
Charlotte Day Wilson's Work was featured on HBO's Euphoria this week — listen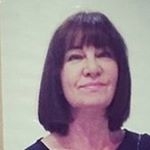 Latest posts by Michelle Topham
(see all)