British electronic music singer, rapper and songwriter Labrinth's 'Jealous' was played on this week's episode of The Chi — The Chi, Season 4, Episode 5, "The Spook Who Sat by the Door" — which aired on Sunday, June 20th, 2021.
The emotionally devastating song was heard as Kevin was looking for Jake and Jemma.
Labrinth's 'Jealous' was originally released in late 2014 and, while the song may sound as though it was referencing a lost love, the singer has said the lyrics were actually written about his father leaving the family when the singer was just four-years-old.
The non-album song charted in eight countries, including the UK, Belgium, France and Ireland.
'Jealous' was also eventually certified Platinum in the United Kingdom and 3 x Platinum in Australia.
The track, which is one of many Labrinth has had featured on hit TV series over the last couple of years, came with a simple but heart-grabbingly effective official music video featuring close-ups of Labrinth singing the track.
A video that has earned the singer almost 300 million views on YouTube so far.
Listen to Labrinth's 'Jealous' in that music video as well as on the Spotify player below.
As for Season 4 of The Chi the drama is currently airing on Showtime.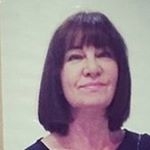 Latest posts by Michelle Topham
(see all)