The new episode of Lucifer featured some damned good music (get it!) last night, including LACES' 'moved' which showed up on Lucifer, Season 5, Episode 9, "Family Dinner' — the episode that began streaming on Netflix on May 28th, 2021.
The track was that stunning song that played as Lucifer and Chloe are talking about their relationship.
LACES' 'moved' is a standalone single, which was released by the American indie pop singer songwriter in 2019 via Head Bitch Music.
LACES is the music project of singer songwriter Jessica Poland, who released music under her former moniker Charlotte Sometimes until 2014.
The 33-year-old singer began her music career playing in a band, but eventually went solo as Charlotte Sometimes. She released her debut studio album Waves and the Both of Us under that name. An album that made it to #3 on the Billboard Heatseekers chart.
As LACES, the singer has released several singles, but has yet to release an EP or album.
Listen to LACES' 'moved' as heard on Lucifer on the Spotify player below.
There is also a live acoustic version of 'moved' LACES uploaded to YouTube in mid-2020 that is utterly gorgeous, and that showcases her beautifully husky voice perfectly.
The fifth series of Lucifer is currently airing on Netflix. The sixth and final season will stream on the platform beginning in June.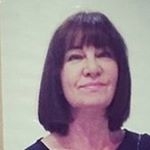 Latest posts by Michelle Topham
(see all)