The HBO Max superhero series Doom Patrol continued showcasing fabulous contemporary music this week with the inclusion of Lady Gaga's 'Poker Face' during its latest episode — Doom Patrol, Season 3, Episode 6, "1917 Patrol".
Lady Gaga's 'Poker Face' is a song from the now-iconic American singer songwriter's debut studio album The Fame, which was released in 2008.
The synth-pop track was the second single from the album and, insanely, became the #1 best-selling single of 2009.
I say insanely as, remember, at that time Lady Gaga was still a relatively new artist and this song was from an album that was the singer's first full-length release on a major label.
Twelve years later, and Gaga's 'Poker Face' is still one of the biggest selling singles of all-time having sold more than 14 million units worldwide.
Not only was 'Poker Face' a track that charted in more than 30 countries, making it to the #1 spot in 20 of them, including the United Kingdom and the United States, it also hit the top spot on four charts in the U.S.
The following year 'Poker Face' was also given a Grammy Award for Best Dance Recording.
And, on YouTube, the song's official music video currently has almost 920 million views. It's a hit in every medium.
Yes, it's easy to see why Gaga is such a worldwide icon when you look at the success of her career right from the beginning due to the high-caliber songs she released.
Listen to Lady Gaga's 'Poker Face' as heard on Doom Patrol last night in the song's music video, and on her superb debut album The Fame.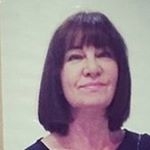 Latest posts by Michelle Topham
(see all)