American indie folk/rock singer songwriter Lady Lamb's 'Deep Love' was played on the Chicago Fire soundtrack last night — Chicago Fire, Season 9, Episode 2, "That Kind of Heat" (aired on November 18th, 2020).
The song is from the singer's latest release — her third studio album Even in the Tremor, which was released in 2019 via Brooklyn-based indie pop record label Ba Da Bing Records.
And, like most of Lady Lamb's work, it looks at the beauty of things many of us often miss.
When I'm with my lover and she steps out of the shower and she's tuggin' too hard on her snarled hair
I ask her to come over and sit down on the bed
I make a fist below the root and I loosen the grip of those knots without rippin' another strand
She takes a comb to kiss the open palm of my hand
And I am tangled in
"And I am tangled in" — how lovely is that?
The track was written by Lady Lamb, aka Aly Spaltro, and is not the first time her music has appeared on hit TV shows as her gorgeous songs have also been used on the soundtracks of You Me Her (twice) and on the Shirley MacLaine, Amanda Seyfried film The Last Word. (article continues below…)
Listen to Beyonce's 'If I Were a Boy' from Chicago Fire, Season 8, Episode 6, "What Went Wrong"
As for Lady Lamb, interestingly she started her music career by writing songs during her late-night shift at a video rental store in her home state of Maine. That led to the singer self-releasing her home recorded songs, which she then sold through a local record store.
Soon after, however, she moved to Brooklyn, got a producer (Nadim Issa) and recorded her debut album, which was ultimately released by Ba Da Bing Records.
Listen to Lady Lamb's 'Deep Love' from Chicago Fire in both the video and on her new album in the Spotify player below. The singer's deep, rich, soulful voice is a pleasure to listen to, and her lyrics are magical.
You can follow Lady Lamb on YouTube and on Instagram, and, of course, listen to her music on Spotify.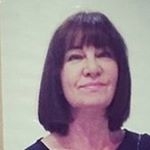 Latest posts by Michelle Topham
(see all)