Remember that enormous 1982 hit song 'Gloria' because, if you were older than about six around that time, you will have already heard it a thousand times, right?
Well, Laura Branigan's 'Gloria' was one of the nostalgic songs that showed up on the soundtrack of the second season of The Wilds this week — The Wilds, Season 2, Episode 3, "Day 36 / 14".
It is also a synthpop disco track I remember playing so much on the car radio in the early 1980s, I would switch to another channel I was eventually so sick of hearing it.
Forty years later, however, and it sounds like a pretty cool track to me.
Laura Branigan's 'Gloria' was a cover release of an Italian song by singer Umberto Tozzi, which was a big hit in Europe in the late 1970s.
Branigan's version of the song was released in 1982 and went on to hit #2 on the Billboard Hot 100, as well as charting high in eight other countries, and being certified Platinum.
It eventually went on to become Branigan's signature song.
Listen to Lauran Branigan's 'Gloria' as heard on The Wilds in the songs music video (yep, it's old-fashioned), and on the singer's self-titled debut studio album.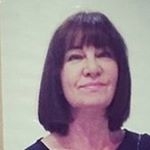 Latest posts by Michelle Topham
(see all)