Regardless of what many critics are saying about the Netflix series 'Van Helsing', I like the series. The acting is decent, the storyline holds my attention and the music used in the series is interesting.
Look at Laura Nyro's 'And When I Die' for instance.
Used in 'Van Helsing' Season 1, Episode 3, "Stay Inside", it's a song written by Nyro and recorded back in 1967. A song that doesn't pop up very often, unless it's the world well-known version recorded by Blood, Sweat and Tears, yet here it is on the soundtrack of 'Van Helsing'.
And it's a song that has an interesting story behind it, as it was written by Laura Nyro when she was just 17 years old, and then sold to Peter, Paul and Mary who put it on their album The Peter, Paul and Mary Album.
Nyro then later recorded it herself for her debut album More Than A New Discovery. A version I think has much more depth to it than either of the other two recordings.
Listen to Laura Nyro's 'And When I Die' in the video below. Nyro, by the way, died in 1997 at the young age of 49 from ovarian cancer.
And, if you like it, you can pick up the song on the album it was re-released on Stoned Soul Picnic: The Best of Laura Nyro on most major music sites.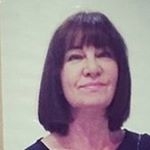 Latest posts by Michelle Topham
(see all)