American singer songwriter and producer Lauv's 'Modern Loneliness' was played on this week's episode of the horror series Chucky — Chucky, Season 1, Episode 5, "Little Little Lies".
The song was played as Jake and Devon kiss for the first time.
Lauv's 'Modern Loneliness' is from the singer's debut album ~how i'm feeling~, which was released in 2020 via AWAL Recordings.
Lauv released a massive 11 singles from the 21 track album, with 'Modern Loneliness' being the 10th one released.
The single was a moderate success for Lauv, peaking at #14 on the U.S. Bubbling Under Hot 100 chart.
As for the song's subject matter, 'Modern Loneliness' is a statement about the modern day and how, while everyone says they are 'connected' with each other on social media, in reality these so-called connections mean little, and certainly can't replace the real-life connections we used to have before everyone sat in their houses on their phones.
Listen to Lauv's 'Modern Loneliness' as heard on Chucky last night in the song's official visualizer music video, and on the singer's debut album.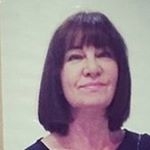 Latest posts by Michelle Topham
(see all)