Lebo M.'s 'He Lives In You' is so beautiful and inspirational
While I have zero interest in seeing the computer-animated version of The Lion King (2019), which was released earlier this month, there is no denying it is certainly doing well.
It is also expected to become another huge hit for Disney, even though it really is just the re-telling of the much loved 1994 classic, without any of the gorgeous hand-drawn animation that made that film so compelling.
The movie does come with some stunning music, though. Whether it is the reworked songs from Elton John, or a cover of The Tokens' The Lion Sleeps Tonight.
But my favorite song from The Lion King soundtrack 2019 is Lebo M.'s 'He Lives In You', that gorgeous track from the South African producer and composer originally written for his album Rhythm of the Pride Lands.
Because, to me, that song has a much more authentic African feel to it, and is more inspirational, than almost anything else on the album. What with its message to Simba from his father Mufasa, and with the richness of Lebo M.'s South African choir and their gorgeous voices.
Listen to Lebo M.'s 'He Lives In You' in the video below to see what I mean.
You can also hear the entire The Lion King soundtrack 2019 in the Spotify widget below that.
Advertising
And, of course, if you haven't yet seen The Lion King 2019, check out the trailer for the movie below too because, while it may not be my cup of tea, it might just be the film of the year you should see.
Related reading: You will find hundreds more songs from movies and TV shows on Leo Sigh as well.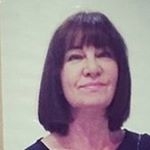 Latest posts by Michelle Topham
(see all)