Listen to Led Zeppelin's 'In The Light' from Mindhunter it's suitably creepy
I'm still so obsessed with the brilliant Netflix series Mindhunter, I could watch it three times through back to back.
The storyline is fascinating, especially when you realize all the profiling the FBI now does to try to catch serial killers, terrorists, and other high-profile criminals is something they were still fighting against doing in the 1960s and 70s. Something the people running the agency just did not understand at the time.
The music too is brilliant, with the music supervisor of the show choosing some of the best music from the 1970s to illustrate key scenes.
One of the tracks that was a superb choice for Mindhunter is the Led Zeppelin track 'In The Light'.
It was one of the two songs played during episode 10 of the series, the last episode of the first season.
'In The Light' was heard as Holden leaves the FBI and goes to Vacaville Hospital to visit serial killer Ed Kemper, who has tried to commit suicide — or at least, tried to get Holden's attention.
We also hear it again as Holden leaves the hospital.
And it's a creepy song with the synthesizer and acoustic guitar intro. One that illustrated perfectly Holden's unwillingness to see Kemper again. Particularly as Kemper had been trying to get Holden to visit him by sending a series of strange letters.
Led Zeppelin's 'In The Light' is from the band's 1975 album Physical Graffiti. An album that was one of the biggest selling album's the band ever produced, ultimately selling over eight million copies and being certified 16x platinum.
Listen to it in the Spotify widget below and, of course, watch Mindhunter on Netflix if you have not seen it already.
Related: Talking Heads' 'Psycho Killer' is the perfect music for Mindhunter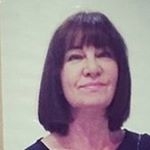 Latest posts by Michelle Topham
(see all)