As the season finale of The Winchesters ended last night, we were treated to yet more cool music on the episode's soundtrack.
Including British rock band Led Zeppelin's 'Ramble On', which was played on The Winchesters, Season 1, Episode 13, "Hey, That's No Way to Say Goodbye" at the end of the episode as John and Mary are heading out in the car together, and she says "Driver picks the music. Shotgun shuts their cake hole".
We then see flashbacks of scenes from the previous episodes as the season finale ends, and the song keeps playing.
Led Zeppelin's 'Ramble On' was released in 1969 on the band's second studio album Led Zeppelin II.
The track was written by Robert Plant and Jimmy Page, and has since been named by numerous influential music outlets as one of the best rock songs of all time.
It has also since become a favorite of fans of the British fantasy writer J. R. R. Tolkien, as the lyrics of 'Ramble On' were influenced by his now-iconic The Lord of the Rings novel.
Listen to Led Zeppelin's 'Ramble On' as heard at the end of The Winchesters last night in the video, and on the British band's remastered version of the original Led Zeppelin II album.
There is also a fabulous video of the band playing the track live, during the band's reunion concert back in 2007.
It was the first time Led Zeppelin ever played 'Ramble On' in concert, despite it having been released almost 50 years previous and, yep, it was a helluva thing.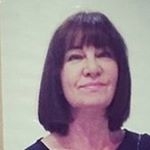 Latest posts by Michelle Topham
(see all)