Berlin-based Lie Ning's 'Wandering Romance' was played on the new episode of wtFOCK (Skam Belgium) this week — wtFOCK, Season 3, Episode 7. "Aflevering 7".
The song was played at the end of the episode as we see Sander finally returning to Robbe.
Lie Ning's 'Wandering Romance' is from the artist's six-track debut EP Traffic Songs for the Inbetweens, which was released via indie label Styleheads Music in 2019.
His cool and quite gorgeous music is available for streaming on Spotify, Deezer, Napster and other major streaming services, with most listeners currently coming from Germany and Switzerland where he has amassed a large following.
That is likely to change, however, the more international exposure his songs get.
Lie Ning's website describes the 22-year-old singer songwriter thus:
LIE NING is an artist from Berlin who gives a musical home to this complex bundle of emotions. He is from an environment which likewise changes its face continuously.

With his velvety voice, encompassed with faint piano hammers, shimmering electronic elements and racing heartbeats the 22 year old creates a startling yet embracing intimacy.

Conveyed by poised confidence and unapologetic openness the songs manage to take a look at the audience's souls while reflecting what lies deepest within an artist who could not be more captivating.
As for wtFOCK, it is the Belgian remake of the hit Norwegian series SKAM and was the seventh international remake of the TV drama to be created. The show is currently in its third season.
Advertising
Listen to Lie Ning's 'Wandering Romance' from wtFOCK in the video below. You can also hear it, along with all the other tracks from his debut EP, in the Spotify widget below that.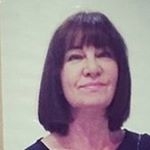 Latest posts by Michelle Topham
(see all)