Rapper and singer Lil Wayne's 'How to Love' was one of the tracks featured on The Dropout soundtrack last night — The Dropout, Season 1, Episode 5, "Flower of Life".
The song was heard as the music that Elizabeth turns on before she walks into Sunny's office.
Lil Wayne's 'How to Love' is the third single release from the rapper's ninth studio album Tha Carter IV, which came out in May, 2011 on the Cash Money, Young Music and Universal Republic labels.
According to the rapper, the track is a message to women around the world who don't know how to love.
The track also came with a critically-acclaimed video that shows a young woman living a life in two different ways.
The first due to being brought up by a mother who never taught her how to love, and the second being brought up by a mother who made all the right decisions.
Thus, giving her daughter a better life, a better future and an ability to properly love.
Advertising
Listen to Lil Wayne's 'How to Love' from last night's The Dropout in that video, and on the rapper's 2011 album Tha Carter IV.
The mini series The Dropout is now airing via Hulu.
The drama follows Elizabeth Holmes, the founder of Theranos, as she sets up her long con so she can persuade investors to invest in a technology that does not only exist, but isn't possible to create.
At least in this day and age.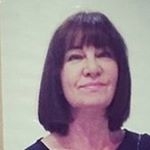 Latest posts by Michelle Topham
(see all)