Folk pop singer and actress Lily Kershaw's 'Soft Dark Nothing' was that gorgeous song played right at the end of the two-hour series finale of the hit crime drama Criminal Minds this week — Criminal Minds, Season 15, Episode 10, "And In The End".
The track was heard as the team say goodbye, and as they shut down their office for the very last time.
And it was not just Lily Kershaw's stunning voice on 'Soft Dark Nothing' that made this the perfect song to close out this amazing series. It was also the song's lyrics:
Goodnight. Goodbye. Good luck. Don't cry.
It's the edge of it all
It's the edge of it all
All my friends at the end of the world I hope to see you again
It's the end of this time
It's the end of our time
No, you really don't get more perfect lyrics than that.
Lily Kershaw's 'Soft Dark Nothing' is not the first song this incredibly talented singer songwriter has had featured on Criminal Minds either. In fact, she has been a regular over the years with her songs being used for the finales of Criminal Minds Seasons 7, 8, 9, 10 and 11, as well as in various other episodes.
And yes, while her father Glenn Kershaw has directed several episodes of the show, so he was probably her 'in', it doesn't really matter.
Because every song Lily Kershaw has had used on Criminal Minds has been equally as beautiful as this one.
'Soft Dark Nothing' is from Kershaw's sophomore album Arcadia, which was released in 2019 under license to Nettwerk Music Group. And yes, every song on it is as stunning as this.
Listen to Lily Kershaw's 'Soft Dark Nothing' from the last ever episode of Criminal Minds in the video below and in the Spotify player. And, if you cried as you watched those people we have loved for so many years finally say goodbye, it's pretty much a given you'll cry again.
Lily Kershaw is currently touring in North America, with a few concerts left in February and more on into March. If you have loved her music on Criminal Minds, as so manymillions of people have, you may want to head to one of her live shows as well.
Concert dates and venue details are on her website.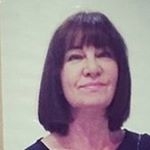 Latest posts by Michelle Topham
(see all)