Listen to Lily Kershaw's 'The Last Light' — her new single is gorgeous
The folk pop singer Lily Kershaw's song 'The Last Light' was featured on the new episode of Criminal Minds this week — Season 14, Episode 8, "Ashley".
The song was heard at the end of the episode during the video montage before the suspect is arrested.
And interestingly, Lily Kershaw is not only a singer songwriter with music featured on Criminal Minds. She is also an actress that has been seen in several episodes of the crime drama series.
She has also performed other songs for Criminal Minds including 'As It Seems', 'Ashes Like Snow', 'Sleep Peacefully', 'Maybe' and 'For Keeps'.
Of course, you could say Kershaw has acted in and produced music for seven episodes of Criminal Minds because her father, Glenn Kershaw, has directed several episodes of the series.
But the music Lily Kershaw has performed for Criminal Minds has proved to be so incredibly popular with fans of the show over the last few years, it really is no wonder she keeps being invited back.
Listen to Lily Kershaw's 'The Last Light', for instance. It is a stunningly beautiful and quite sad song that fans are currently going crazy over, as it really did add something lovely to those montage scenes.
As for the other episodes Lily's gorgeous music has been featured in? They are "Run" (2012), "The Replicator" (2013), "Demons" (2014), "Cedar Cove" (2014), "Beyond Borders" (2015) and "The Storm" (2016).
Kershaw released her debut album Midnight in the Garden in 2014, and a seven-track EP Lost Angeles earlier this year.
Listen to Lily Kershaw's 'The Last Light' from Criminal Minds in the video below. You can also listen to the song on Kershaw's Work Tapes in the Spotify widget below that.
And, if you love Kershaw's music, her new EP Lost Angeles is below that. You can also check out her upcoming concert dates here.
If you enjoy music from TV shows and movies, you will find a lot more of it here.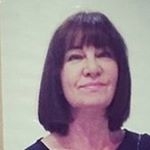 Latest posts by Michelle Topham
(see all)