'Holiday Road' perfectly illustrates Marcus's arrival in Copenhagen on The Bear, Episode 4
One of the wonderful things about the fourth episode of the new season of The Bear is the scenes of Copenhagen, as Marcus arrives in the city to learn from Chef Luca — The Bear, Season 2, Episode 4, "Honeydew".
Playing throughout them is a fun, upbeat and very catchy song that illustrates perfectly the light feeling of Marcus seeing Copenhagen for the first time, and how happy he is to be there.
Advertising
Especially when he arrives at the cool boat where he will be staying.
That song is Lindsey Buckingham's 'Holiday Road', which plays throughout those scenes, and was a song that was originally written by Buckingham for other people traveling far away.
Those people are the Griswold family, as they take a across-country trip in the movie National Lampoon's Vacation.
When was Lindsey Buckingham's 'Holiday Road' first released?
The just-over-2-minutes long song was recorded by the American guitarist/singer in 1983 specifically for National Lampoon's Vacation.
It was so popular with moviegoers, despite it not being a huge commercial success, it was then used in the next three National Lampoon's "Vacation" movies.
Advertising
What is utterly bizarre about the song too is that, when Buckingham was writing it, he knew the movie itself was a comedy so he added a dog barking at the end of the track to make the song seem humorous.
Little did he know the movie features a scene where a dog was accidentally dragged to death behind the Griswolds' car, making the track even more perfect for its intended purpose.
While also a very successful solo artist with a slew of albums, EPs and singles under his belt, Lindsey Buckingham, of course, is also known as the lead guitarist and one of the lead singers of the iconic band Fleetwood Mac.
Listen to Lindsey Buckingham's 'Holiday Road' from the Copenhagen scenes of the fourth episode of The Bear in the song's original music video, and on Spotify.
You can also hear more songs from this season of The Bear (and some from last season's) on Leo Sigh.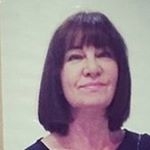 Latest posts by Michelle Topham
(see all)