American indie singer songwriter Lindsey Lomis' 'Magic in the Madness' was played on the new episode of the supernatural drama series Legacies this week — Legacies, Season 4, Episode 2, "There's No I in Team, or Whatever".
The song was played as Josie and Finch are talking about what caused their break up.
Lindsey Lomis' 'Magic in the Madness' was released in 2020 on her 6-track EP In the Madness, which came out via Warner Records.
And what is so ridiculous about this song is it is one of the most beautiful tracks I've ever heard, with its mesmerizing melody and Lomis' incredible vocals — rich, husky and utterly utterly pure.
And yet, if you Google 'Lindsey Lomis', you don't get that many hits, other than a few lyrics sites featuring her songs, her own official website and a couple of interviews.
What is even more ridiculous is that Lomis herself isn't even 20 yet.
Even at that young age, though, she still has the authenticity in her music and in her voice so many singers much much older lack.
In other words, if you have not heard Lindsey Lomis' name before, or her music, believe me, from just 'Magic in the Madness' alone, I can guarantee you she is going to be huge.
Listen to Lindsey Lomis' 'Magic in the Madness' as heard on last night's Legacies in her vizualizer video for the song, and on her In the Madness EP down below.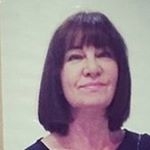 Latest posts by Michelle Topham
(see all)