Lissie's Little Lovin' from iZombie is 
American folk rock singer songwriter Lissie's Little Lovin' was featured on The CW series iZombie this week — Season 3, Episode 4, "Wag the Tongue Slowly". It was played when Peyton and Blake are in the kitchen cooking together, and when Liv shows up and asks Peyton if Blaine has remembered anything yet.
And it's a beautifully crafted track that showcases Lissie's impressive voice perfectly, especially that rocking ending.
Which is why, every time I hear Lissie sing, I always think it's a shame folk rock isn't bigger than it is. Because, if it was, she would be one of its biggest stars.
As for Lissie's Little Lovin' , it was also recently featured on the trailer for the FX series Justified.
The track is from her debut album Catching a Tiger, which was released back in 2010 and was a big hit in the United Kingdom and Norway.
Interestingly, the track was not one of the singles from the album, but it obviously captured the attention of iZombie's music supervisor anyway.
Lissie currently has five albums released with the latest one, Live at Union Chapel, hitting shelves in the fall of 2016.
Listen to and watch a live version of Lissie singing Little Lovin' below, because yep that girl not only has a lovely folksy-bluesy voice, but she plays a mean guitar too.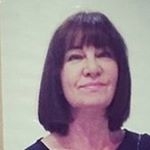 Latest posts by Michelle Topham
(see all)