Singer songwriter and guitarist Lita Ford's 'Kiss Me Deadly' was played on the latest episode of the superhero series Peacemaker last night — Peacemaker, Season 1, Episode 6, "Murn After Reading".
The song was the one heard playing over the episode's end credits.
Lita Ford's 'Kiss Me Deadly' was released in early 1988 on the glam metal singer's self-titled third studio album.
The track was also released as a single, and has become one of Ford's most recognizable songs and, to some extent, her signature song since then.
'Kiss Me Deadly' charted in four countries, with its highest ranking at #12 on the U.S. Billboard Hot 100 chart.
It also made it to #21 in New Zealand, and #75 on the UK Singles chart.
Advertising
Over 30 years after its initial release, 'Kiss Me Deadly' received attention again when it was played on the soundtrack of the Captain Marvel film in 2019.
Lita Ford's 'Kiss Me Deadly' also came with a music video that, although it is definitely dated today with Ford with her massive hair and skin-tight rocker clothing, the song itself still holds up as a damn good rock song.
Ford herself stopped releasing new music in 1996 as she wanted to concentrate on raising her two sons.
She staged a comeback in 2008, and has performed and released a substantial amount of new music, including three new albums, since then.
However, none yet have given her the attention or fame Ford had in the 1980s.
Listen to Lita Ford's 'Kiss Me Deadly' as heard on yesterday's episode of Peacemaker in her official music video, and on her self-title album.
The track is catchy, and one of those whose chorus is still bouncing around your head hours after hearing it.
You can also check out more music from other Peacemaker episodes on Leo Sigh here.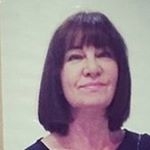 Latest posts by Michelle Topham
(see all)