Singer songwriter and rapper Lizzo's 'Juice' showed up on the teen drama web series SKAM Austin last night (24th May, 2019), Season 2, Episode 10.
The track was the first song played at the party, starting when Hunter confronts Zoya. The song is known as a self-esteem anthem, due to its wild, upbeat vibe and fun suggestive vocals.
Lizzo's 'Juice' is the lead single from the rapper's third studio album, the funk rap funk pop album Cuz I Love You. The album was released back in April on the Atlantic Records label, and is Lizzo's first major label release.
The song charted in the U.S., Belgium, Croatia, France, Israel, Mexico, the Netherlands and Scotland, hitting the top 10 in Belgium, Mexico and Israel.
'Juice' was written by Lizzo,  Ricky Reed and Theron Thomas.
The music video for the track has a definite 1980s vibe to go along with the song's similar feel. It shows Lizzo as a guest star on a talk show, selling made for TV products and as the star of her own Jane Fonda-style exercise video.
Listen to Lizzo's 'Juice' in the official music video below.
Lizzo also gave a superb performance of 'Juice' on Jimmy Kimmel Live last month. You will find that performance in the video below as well.
And, of course, listen to her album Cuz I Love You in the Spotify widget.
Related reading: Lizzo's 'Truth Hurts' showed up on the new Netflix movie Someone Great — and it's awesome — LISTEN!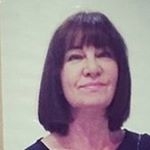 Latest posts by Michelle Topham
(see all)