The amazing singer songwriter and rapper Lizzo has had another song featured on a hit TV series this week. This time it's Lizzo's 'Tempo' (feat Missy Elliott) gracing the soundtrack of the fall finale episode of Empire, Season 6, Episode 10, "Cold Cold Man".
Lizzo's 'Tempo' is the rapper's latest single. Released in March, 2019, and then again in July as the second single from her third studio album Cuz I Love You, 'Tempo' was co-written by Lizzo and Missy Elliott.
The club track was written and then filmed as a music video as a way to promote body positivity. Especially to women who are a little bit on the curvy side.
The music video for the song has Lizzo and her backing dancers outside a diner at night.
Lizzo is dressed in a bikini, a red cowboy hat and fake fur jacket and is dancing, while rapping about slow songs being for skinny girls while she, with her curves, needs tempo to be able to dance well.
Besides, with her curves and her 'tempo', she has far more to offer than the skinny girls.
The legendary Missy Elliott then joins the video for the latter half, agreeing she is also "big-boned with nice curves" so needs the same tempo, but also reminding women they need to stand up for themselves and to take care of themselves before depending on any guy.
"If you see a hater, tell him quit — stop
Get your own dough — own dough
Get your bread, own dough — own dough"
Lizzo's 'Tempo' (feat Missy Elliott) charted in Canada, Belgium and the United States, and hit the #8 spot on Billboard's Bubbling Under Hot 100 Singles chart. It was also certified Gold in both Canada and the U.S.
The song has also been featured on the soundtracks of Euphoria and So You Think You Can Dance.
Listen to Lizzo's 'Tempo' (feat Missy Elliott) in the official music video, and on her third album Cuz I Love You at the bottom of this article.
And don't miss her incredibly popular hit single 'Truth Hurts',which has been featured on a slew of TV shows, including the Netflix movie Someone Great.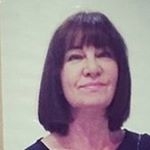 Latest posts by Michelle Topham
(see all)