Lo-Fang's amazing cover of 'You're The One That I Want' was featured on the HBO series 'The Leftovers' last week (Season 2, Episode 4 – "Orange Sticker"). It showed up right at the end of the episode, and was a truly beautiful way to end it.
Before Lo-Fang sang 'You're The One That I Want' in his somber, sad and painful way, the song was a huge hit back in the 70s, when it's fast, upbeat version appeared in the 1978 movie 'Grease'.
And, sure, while I loved the song back then and, yes, I was one of the six million people that bought it, I have to admit this new Lo-Fang version is far more beautiful and tugs much more at the heartstrings.
Max Richter's music for 'The Leftovers' soundtrack is absolutely stunning
'You're The One That I Want' is from Lo-Fang's debut album Blue Film, which actually took him three years to write and record — most of it done while he was in Cambodia. The album was released on the indie label 4AD and reached number 17 on Billboard's Top Heatseeker's chart when it was first came out last year.
You can pick up Blue Film on most major digital music sites (the album is gorgeous) and, of course, listen to Lo-Fang sing 'You're The One That I Want' in the video below.
Now that's the way a cover should be. Completely different than the original and absolutely made to be the artist's own.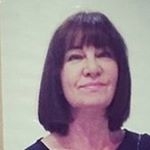 Latest posts by Michelle Topham
(see all)