British indie pop band London Grammar's 'Strong' was featured on the BBC One TV series The Nest this week — The Nest, Season 1, Episode 5.
The song was the gorgeous track that was over the episode's end credits.
The episode itself had Dan launching a legal battle as Kaya had decided to revoke their rights to visit the baby. Later on, however, Kaya realizes being a mother is not really what she wants for her life at this point in time, and a few months later Emily and Dan are allowed to take over care of the baby.
'Strong' is from London Grammar's debut studio album If You Wait.
Released in late 2013 on the indie record label Ministry of Sound, the album spawned seven singles, including 'Strong', which was the third single from the album.
'Strong' was written by the trio that makes up London Grammar –Hannah Reid, Dominic 'Dot' Major and Daniel Rothman.
It hit the number 16 spot on the UK's singles chart upon release, which seven years later makes it still the highest ranking single from the indie pop trio. The song also charted high in 11 other countries.
The track was eventually certified Gold in four countries and Platinum in Australia.
The music video for London Grammar's 'Strong' was also so popular, it currently has almost 49 million views on YouTube and counting.
And, while 'Strong' is a beautiful song with a memorable melody in its own right, the song leans heavily on lead vocalist Hannah Reid's gorgeous vocals for its power.
Along with 'Strong' being featured on The Nest it has also been popular with the music supervisors of other TV series. Most notably shows like Skam Belgium, Love Island (US), Chicago Fire, Rookie Blue, Our Girl, Reckless and Covert Affairs — all of whom used it in their shows with great effect.
Listen to London Grammar's 'Strong' in the official music video below, and in the Spotify widget, and you'll quickly see why the song has been deemed so perfect for so many hit TV shows.
Related:  London Grammar's 'Hell to the Liars' lent its gorgeous ethereal nature to the soundtrack of The Royals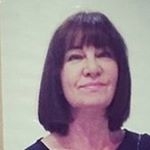 Latest posts by Michelle Topham
(see all)