The second part of Stranger Things Season 4 hit Netflix today and, as you might expect, it is one of the most popular shows in the world at the moment.
Some news reports are even blaming the show for crashing Netflix, the demand for streaming the show was so strong.
Along with yet more craziness, Stranger Things Season 4 Part 2 also came with yet more awesome music on its soundtrack.
Including Jamaican reggae artist Lone Ranger's 'Natty Dread on the Go', which showed up on Stranger Things, Season 4, Episode 8, "Chapter Eight: Papa" today.
That song was playing as the Pizzamobile is driving through the desert.
Lone Ranger's 'Natty Dread on the Go' was released on the reggae artist's debut studio album On The Other Side Of Dub in 1977 via the Studio One label.
It is one of 11 albums the Jamaican artist released between the late 1970s to 2010.
Listen to Lone Ranger's 'Natty Dread on the Go' from the latest Stranger Things episodes in the video and on the Studio One compilation album below.
And, of course, check out more music from the superb Stranger Things series on Leo Sigh.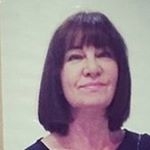 Latest posts by Michelle Topham
(see all)