Long Tall Deb's 'Finally Forgot Your Name' was featured on the series premiere of the new TNT drama series Good Behavior last night, Season 1, Episode 1, "So You're Not An English Teacher".
And, while Good Behavior certainly isn't getting good reviews so far, you have to admit if the music featured in the series is going to be as good as this as it moves forward, it still is worth watching.
As for Long Tall Deb, she is an Etta James-sounding soul, gospel, blues, jazz singer whose honeyed voice could persuade you to do just about anything.
Her 'Finally Forgot Your Name' is from her 2013 album Raise Your Hands, which you can pick up on most major music sites. Listen to it in the video below.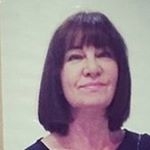 Latest posts by Michelle Topham
(see all)