Lorde's 'Supercut' was one of the superb songs featured on the soundtrack of the new Netflix movie Someone Great this week.
The original release of 'Supercut' is a synth pop song that initially showed up on the New Zealand singer's sophomore album Melodrama, although it was not released as a single from the album.
Released in 2017, Melodrama was a far different animal than Lorde's first minimalist album, with its intricately composed electro pop beats and, yes, massively melodramatic lyrics.
Lorde herself says the album was meant to explore the meaning of solitude.
The album was an enormous hit for the then just 20-year-old singer songwriter, hitting the number 1 spot on charts in the United States, Australia, Canada and New Zealand.
It also charted in high places in more than 20 other countries.
The emotion behind Lorde's 'Supercut'
Lorde's 'Supercut' was written in reaction to her break up with a long-time boyfriend, and then looking at memories or 'supercuts' of their past relationship and realizing what she had thought was reality about the relationship probably was not.
Listen to Lorde's 'Supercut' as released on Melodrama in the Spotify widget below — along with the hit album in its entirety.
To get the full impact of this gorgeous song, however, I recommend you watch Lorde performing 'Supercut' live at Electric Lady Sound Studios in New York's West Village as part of the Vevo X Lorde series.
You will find that gorgeous stripped down performance of the song in the video below.
When you watch it, look carefully at Lorde's obvious anguish as she sings. Because that is someone that can convey the emotion she was feeling when she wrote the song even long after those emotions have already disappeared.
"In my head, I do everything right…"
Related Reading: Lorde gives a stunning performance of Phil Collins' iconic 'In The Air Tonight' in the BBC One Live Lounge
#Lorde #Supercut #Vevo #SomeoneGreat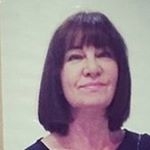 Latest posts by Michelle Topham
(see all)