Lou Reed's 'Kill Your Sons' was featured on the soundtrack of the new episode of American Gods this week — Season 2, Episode 6, "Donar the Great".
The track was played during the closing credits. It was also one of two Lou Reed songs to appear in the episode, as his iconic song 'Viscious' also made an appearance.
Lou Reed's 'Kill Your Sons' was originally released on the late American singer songwriter's fourth studio album Sally Can't Dance.
Released in 1974, it is still to this day Reed's highest charting album, having stayed on the Billboard 200 Album chart for 14 weeks and peaking at the number 10 spot.
As for 'Kill Your Sons', it is a commentary on Lou Reed's parents sending him to a psychiatric hospital when he was a teenager, where he was subjected to electric shock therapy to "cure" him of what they said were homosexual tendencies.
A commentary that in one way suggests Reed felt as though his parents did not understand what damage they had caused him, and probably didn't mean to deal out such harm.
"All your two-bit psychiatrists are giving you electro shock
They say, they let you live at home, with mom and dad
Instead of mental hospital
But every time you tried to read a book
You couldn't get to page 17
'Cause you forgot, where you were
So you couldn't even read
Don't you know, they're gonna kill your sons"
Listen to Lou Reed's 'Kill Your Sons' in the video below.
You can also listen to his album Sally Can't Dance, in its entirety in the Spotify widget below that.
Related Reading:  Listen to Paul Cauthen's 'Everybody Walkin' This Land' from American Gods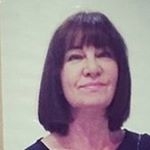 Latest posts by Michelle Topham
(see all)