Listen to Lou Reed's 'Perfect Day' from 'The Mist' — the perfect choice for irony
The new Spike TV series The Mist has certainly been getting some stellar music, including what I think is one of the best songs in the series yet during last night's finale of the first season — Season 1, Episode 10, "The Tenth Meal".
The track was Lou Reed's 'Perfect Day', and was played over the montage of the refugees in the mall all dying because of the mist, Nathalie seeing her dead husband and baby as she hallucinates and Jonah going to the military base. Yep, music producers do seem to like using this song to portray irony.
Related: Listen to Agnes Obel's 'Riverside' as featured on 'The Mist', it's all about tragedy
'And Perfect Day' is just about the most quintessential Lou Reed song. Written, recorded and released in 1972, and originally appearing on his second studio album Transformer, it got a new lease of life after it popped up in the now iconic movie Trainspotter.
The song has since appeared on Gotham, Fear The Walking Dead, Bones and Mythbusters, as well as in one of the Downton Abbey trailers.
If you are in the UK, though, you will probably remember it the most for its release as a charity single in 1997 for the BBC non-profit Children In Need. It ultimately raised over  £2,125,000  for the charity.
Listen to Lou Reed's original version of 'Perfect Day' in the video below, and watch his live performance of the song on Later…with Jools Holland in the video below that.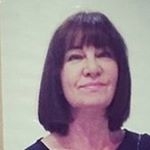 Latest posts by Michelle Topham
(see all)