The second season of the DC Comics series Doom Patrol hit HBO Max last night and, as usual, it was weird and crazy and came with some damn stellar music. Including Canadian rock band Loverboy's 'Working for the Weekend' — Doom Patrol, Season 2, Episode 1, "Fun Size Patrol".
The song was played during the scene with Cliff, Dorothy and the battery powered toy car and, with the massively shrunk down characters, accompanied some of the coolest optical illusion on TV.
Loverboy's 'Working for the Weekend' is from the band's sophomore studio album Get Lucky and was the second single release from the album. To this day, it is still one of the tracks the on-again off-again band is still the most known for creating.
Due to its more pop than rock sound, it was also a huge hit for the power rock band making it to #29 on the Billboard Hot 100 chart as well as the #2 spot on the Mainstream Rock chart.
'Working for the Weekend' also charted in Australia, Canada and New Zealand and ended up at #96 on the U.S. Billboard Hot 100 Year-end chart.
Since its release, it pops up quite frequently on TV shows and movies including Ben Stiller's Zoolander, Adam Sandler's Click, and in the TV series The Family Guy, Regular Show, Cold Case and Scrubs.
Listen to Loverboy's 'Working for the Weekend' from Doom Patrol in the video below.
Doom Patrol kicked off its second season last night with episodes 1, 2 and 3 available to watch on both HBO Max and DC Universe. Episode 4 will air on July 2nd.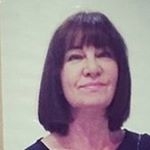 Latest posts by Michelle Topham
(see all)