Listen to LP's 'Muddy Waters' from 'Power'
American singer songwriter LP's powerful song 'Muddy Waters' was featured on the newest episode of the crime drama series Power this week — Season 5, Episode 4, "Second Chances".
The song was played at the end of the episode as we see Angela in her new apartment, and as Angela and Ghost are reuniting.
Los Angeles-based indie singer LP, aka Laura Pergolizzi, released 'Muddy Waters' as the first single from her fourth studio album Lost On You in September, 2015.
The track, which is more of a work song than a rock song, is the best song on the album, and one that is incredibly powerful with its slow beat and prowling through the dead of night sound.
You may also recognize the track from the emotionally devastating last scene in the finale of season 4's 'Orange Is The New Black', where it added a dark atmosphere to the events taking place. Watch that superb scene again in the video below.
While an accomplished singer songwriter in her own right, LP is also a songwriter that has written hit songs for Christina Aguilera, Rihanna, Cher and the Backstreet Boys. She has had her music featured in TV series Sens8, and Mr. Mercedes.
Listen to LP's 'Muddy Waters' from Power in the video below. Now that is a song that just grabs your soul.
Listen to Jacob Bank's 'Unholy War' as featured on Power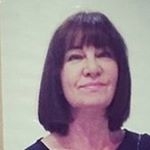 Latest posts by Michelle Topham
(see all)